In India, the months of October and November are marked by many festivals. This festive season has a celebration for almost every occasion. A prominent festival that is celebrated between sisters and brothers during this time is Bhai Dooj, also known as Bhai Phota in some parts of the country. This festival concludes the three days of Diwali celebration and falls on the day after Diwali.
This Bhai Dooj gives your sibling something out of the ordinary that can be cherished.
A plant
Plants are like babies. If your sister is fond of nature and has a balcony, garden or decorates her home with plants, then gifting her a plant could be a great idea. You can give her succulents as these thrive with minimal care and are a desired low maintenance plant. If she is fond of gardening and nurturing her own plant babies then you can give her something like a money plant or a creeper plant. A plant instantly lends a vibrant vibe to the room; each time she admires it, she will think of you. So, if you want to go the extra mile, get her a pot for the plant that states "World's Best Sister".
A Timex sports watch for women
Fitness is the new religion and what better way to imbibe this than by gifting your sister one of Timex's sports watches for women! They have a range of sports watches for women such as the Timex Fitness Bands, the Timex iConnect and the Timex Fit Smart Watch. The Timex Fitness bands are the perfect blend of fashion and technology and not only monitor your daily activities but keep your fashion quotient on point. These fitness bands come in black and rose gold, and have two strap options to choose from – stainless steel mesh or silicone; so you can switch based on the occasion.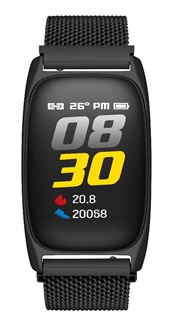 Timex Analog Black Dial Women's Watch
If you don't want to get a sports watch for women, you always have a range of other women's watches to choose from, from Timex. One of the coolest watches by Timex is their Analog watch in black. A classic combination of black and white with a little cuteness lent from the butterflies on the dial, this watch is perfect for sisters across age groups.  This watch boasts of cutting-edge technology, design and durability. Butterflies symbolize freedom, joy, transformation and ephemeral beauty deeming it fit for this occasion.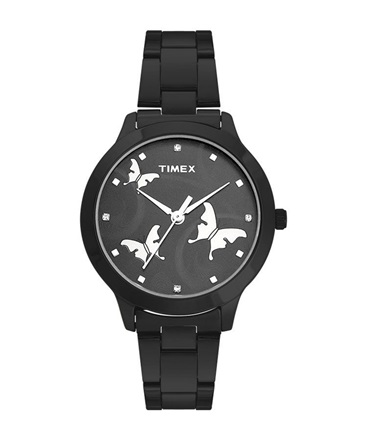 A perfume
There is no one that doesn't love a good perfume. The best thing about perfumes is, you have a fragrance for everyone – musky, floral, sweet, woody, fresh, fruity or even oudh. One of the most sought after perfumes is Chanel Chance which is the perfect blend of floral and sweet. You can also go for Estee Lauder's Beautiful that has an exquisite floral fragrance. Based on your budget & preference, you can select from a wide range of perfumes.
Shades or Sunglasses
Everyone wants to be trendy and a cool pair of shades are the perfect way to stay in vogue. If your sister is a fashionista, chances are she will be very picky about her clothes and you don't want to end up disappointing her with something that you may consider 'in fashion' (but is actually not). However, you really can't go wrong with a classic pair of sunglasses such as aviators or wayfarers. Trends may change and styles may come and go but these shades are evergreen and take the oomph factor up a notch. The best thing about these shades is that they are always in style and go with almost anything.
This Bhai Dooj, don't forget to make your sibling feel that they mean the world to you. Say this with a wish, a hug, a blessing or better yet, an awesome gift!